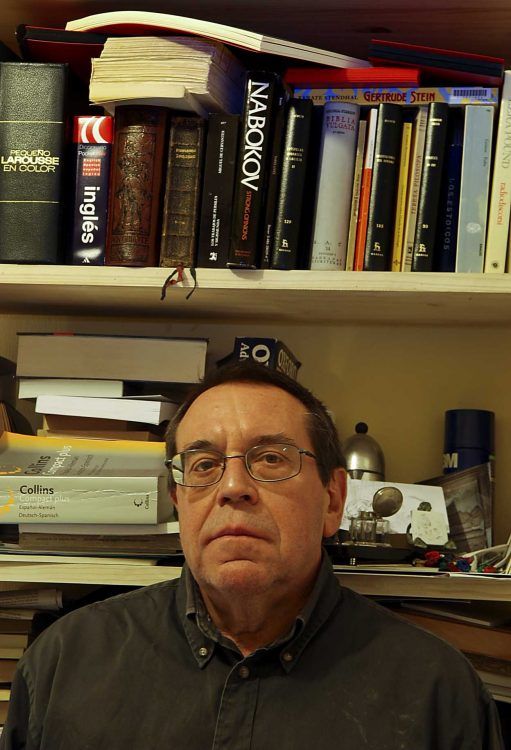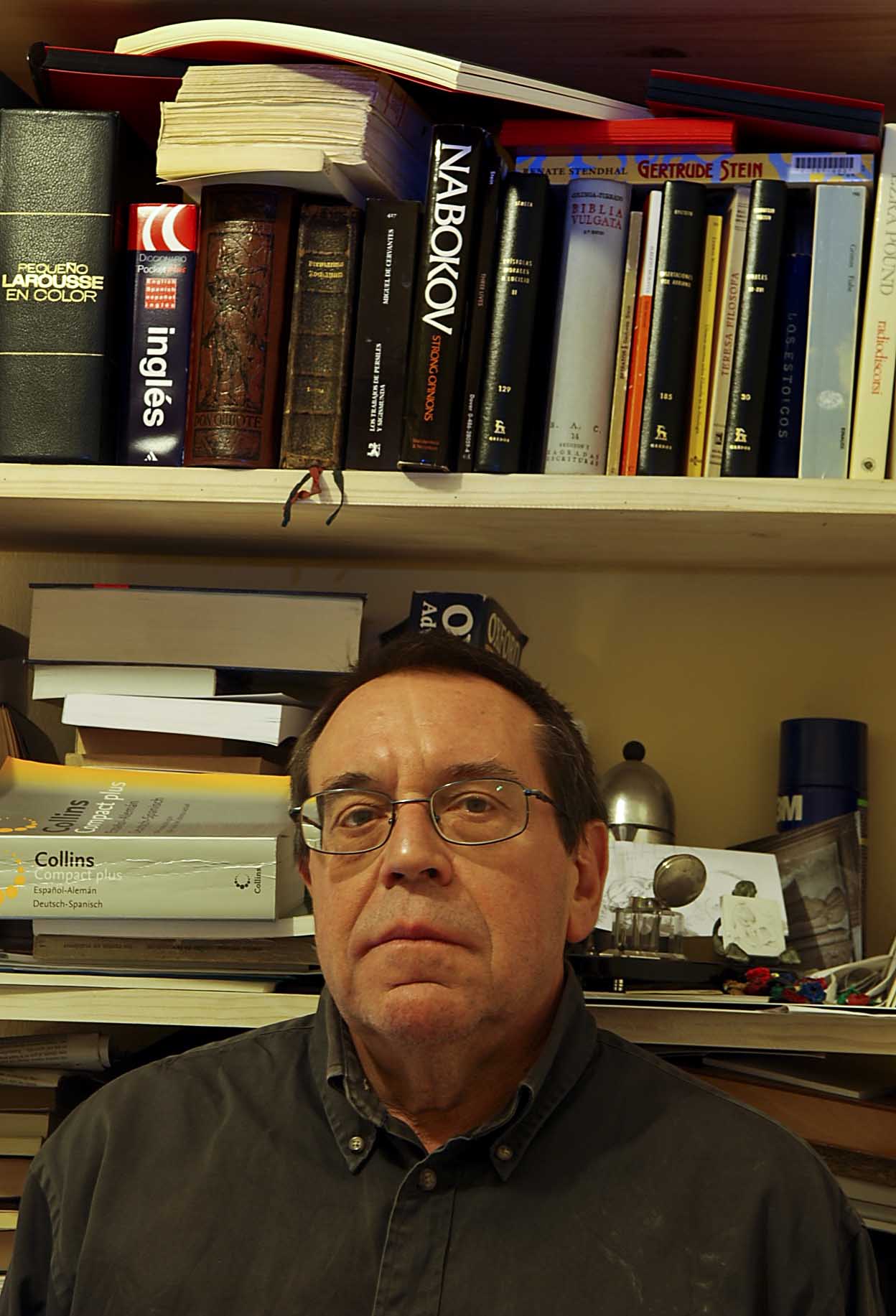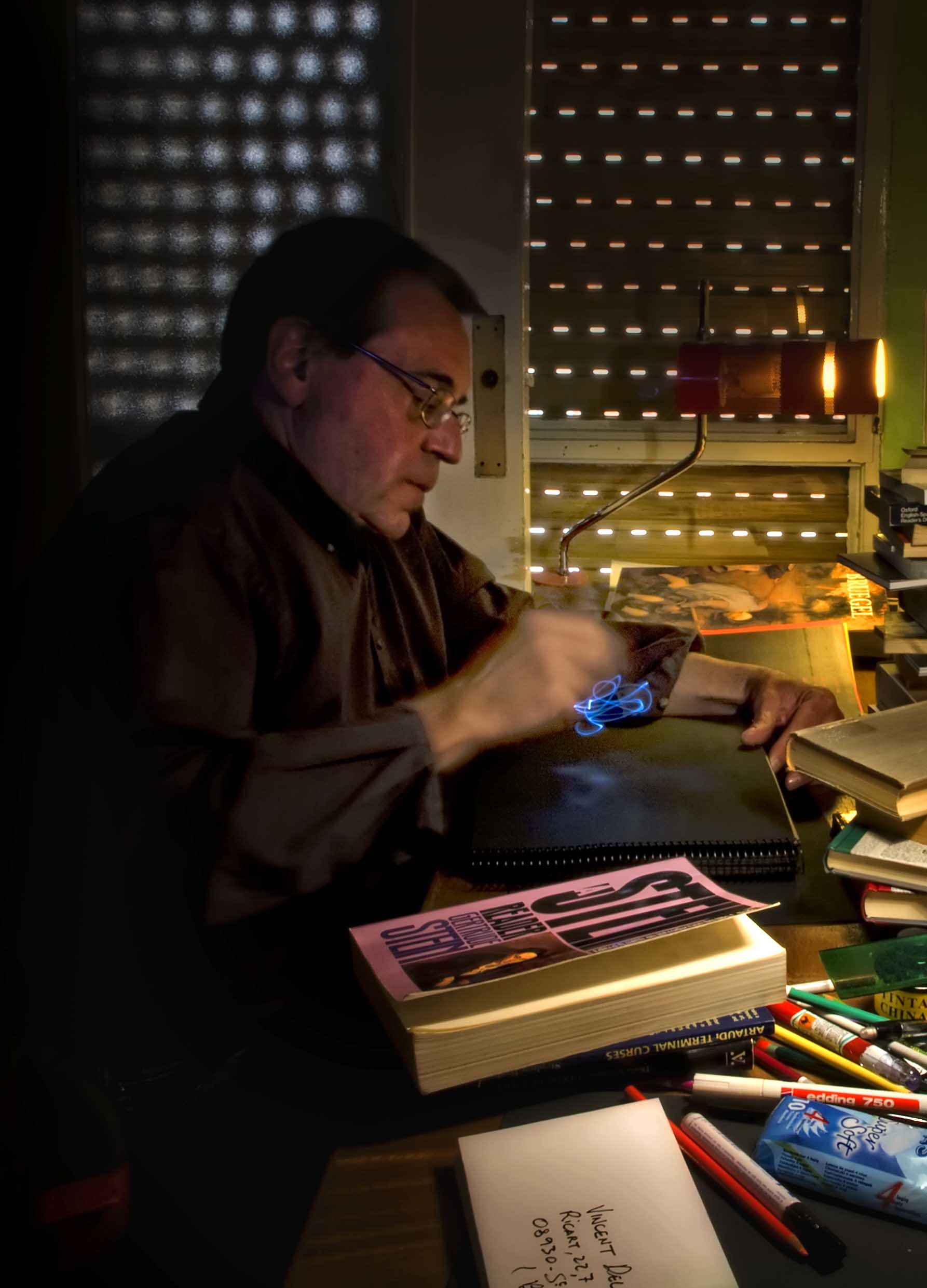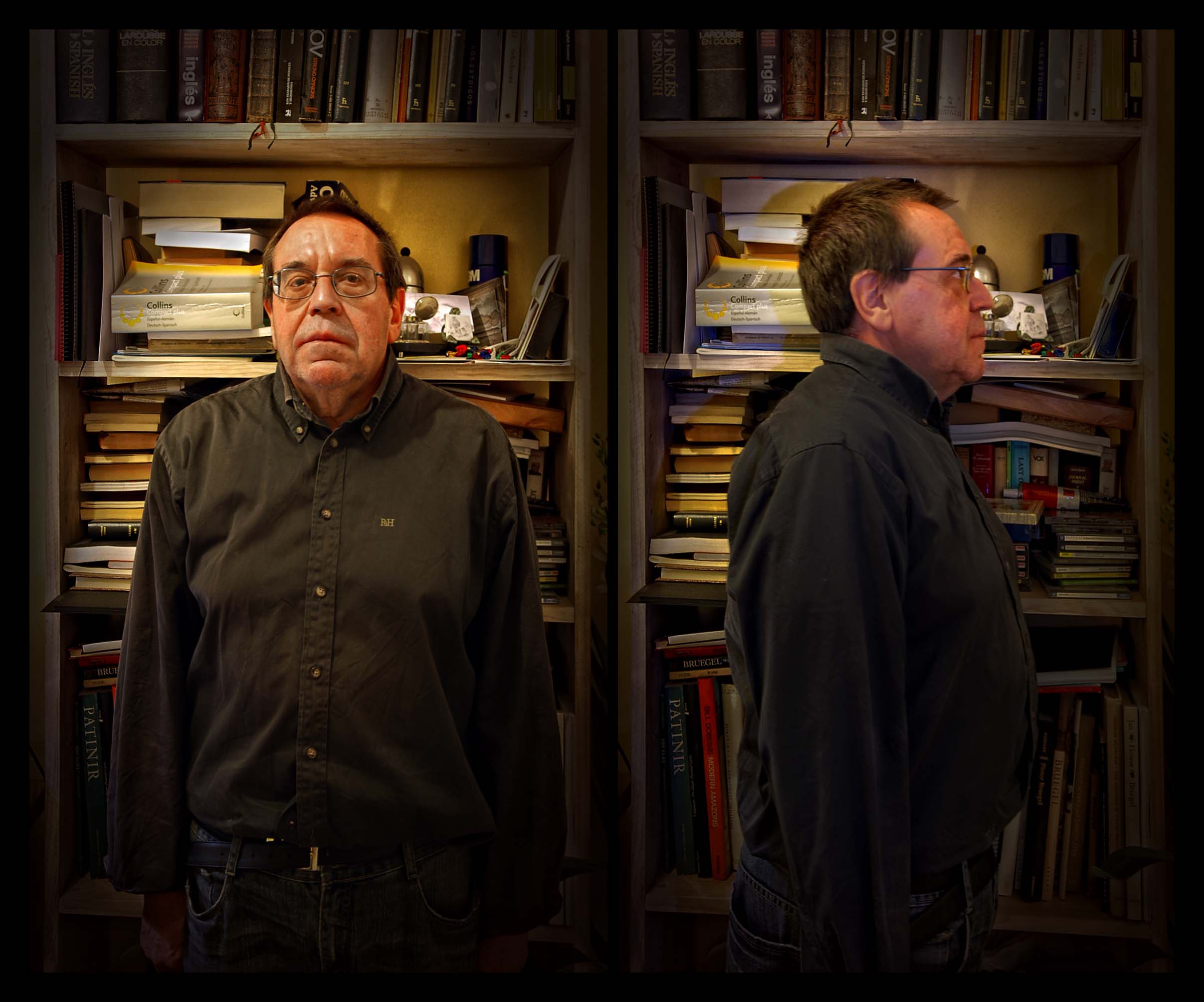 Hace un tiempo la gente de la revista cultural Tapa-dos, me llamaron para hacerle unas fotos a Gonzalo para una entrevista. Acepté sin contemplaciones. Gonzalo, aparte de ser mi tío, es una persona de verbo fácil, humor socarrón y trabajo fascinante.
Me dieron libertad total, y yo planeé las fotos en su habitación, entre sus libros.
Para mí Gonzalo es un escritor más que un pintor, siempre lo he visto pintar en horizontal, como si estuviera escribiendo. A veces lo hace con colores y a veces lo hace con letras.
A pesar del gesto serio y formal, la sesión fue muy divertida. Aquí van algunas fotos.
Os pongo los enlaces de su web: www.gonzalotena.com
de la entrevista a la que hago alusión:
http://tapados.darkwinter.info/Numero010.pdf
y la entrevista que me hicieron en su último número :
http://tapados.darkwinter.info/Numero014.pdf.
———————————————————————————————————
A while ago, I was asked to take some pictures of Gonzalo. They were meant for the Tapa-dos cultural magazine. I accepted without hesitation. Gonzalo, apart from being my uncle, is an eloquent guy, with a witty sense of humour and fascinating work.
I was given total freedom for this assignment, so I planned a shooting session in his room, surrounded by his books.
For me Gonzalo is more of a writer than a painter, I have always seen him painting horizontally, as if he were writing. Sometimes it is all colours and others it´s letters.
In spite of his serious, formal-looking face, the shoot was great fun. Here go some of the pictures taken during the session.
Here´s the link for his web: www.gonzalotena.com
The link of his interview for Tapa-dos:
http://tapados.darkwinter.info/Numero010.pdf
The link of the interview I gave for their last number:
http://tapados.darkwinter.info/Numero014.pdf